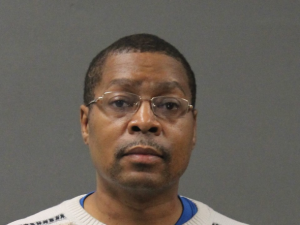 Patch – Barnstable Narcotics Detectives arrested a 49-year-old man on Monday, Dec. 2, for trafficking in cocaine. This is the second time in two months the man was arrested for allegedly distributing crack cocaine in the area.

Barnstable Police established surveillance on Timothy Ellerbe and followed him to a drug supplier in Wareham. Ellerbe was stopped on Route 6, where he was found with approximately 28 grams of crack cocaine hidden in a wristband.

He was placed under arrested for Trafficking in Cocaine 28-100 grams.

Ellerbe was out on $5,000 bail for the same charge for an Oct. 9 incident.
Yeah, yeah another crack arrest I know it's not a revelation or anything. The reason this one sticks out to me is in the details. My man Timothy seems like a career crack dealer right? I mean he was arrested for crack while out on bail for crack, that's about as cracky as a crack dealer can be.
So wouldn't you think he would be aware of the way they rate crack dealers on this 28-100 gram scale? Seems to me that getting caught with 28 grams is just a waste of an arrest. You have to go 27.9 in that situation don't you? I have no idea what .1 of a gram of crack is worth, but it can't be worth bumping you up into the next crack bracket.
Go 27.9 or go 100. Anything in between is just uncivilized.
Facebook: The Real Cape
Twitter: Hippie - Insane Tony