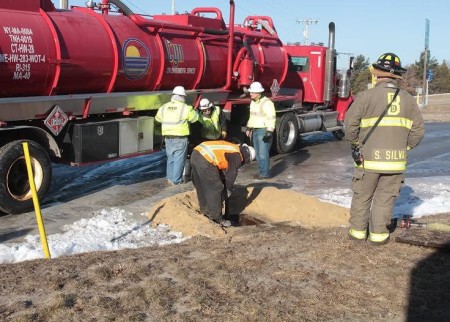 WQUK- Officials say that during excavation of the Bourne rotary, in an effort to clean up gas spilled from a fuel tanker accident, crews uncovered what seems to be an ancient burial ground. The area the bones were found reaches from the rotary to the edge of the Cape Cod Canal forcing a complete shut down of the bridge that officials say will last at least a year.
Well cancel the summer and start planning the funeral because Cape Cod just died. This is the end times folks, rumors coming out of Bourne are that we have our forefathers to blame for this nightmare. Check out this quote from FIRSTresponse Environmental services spokeswoman April Springer…
"From the way the bones are piled up it looks like they may have been excavated during the digging of the canal and dumped here illegally, possibly to avoid a stoppage in construction."
No wonder they were able to build the bridge faster than it took us to paint it, they cheated by starting with a big pile of bones. What a bunch of fools.
Buckle up everyone, it's going to be a long summer.
Click Here for the tanker crash info
Facebook: The Real Cape
Twitter: Hippie - Insane Tony