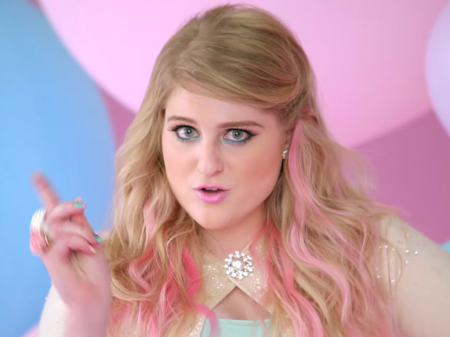 Wikipedia – Trainor was born in Nantucket, Massachusetts on December 22, 1993. She grew up in Nantucket with a musical family. She has been writing songs since she was 11 years old. When Trainor was 13, her parents bought her a computer so she could produce songs. The family later moved to Cape Cod, Massachusetts so Trainor and her two brothers could attend Nauset Regional High School in nearby North Eastham, Massachusetts.
So I read about this at Barstool the other day, but they only mentioned the born on Nantucket thing so I kinda wrote it off. I assumed she was probably the kid of some rich music mogul who spends 8 minutes a year on the island. To tell you the truth I was much more shocked that she was white than I was that she was born on Nantucket.
So for some reason the story stuck in my head and I decided to Google her today. It turns out she legit lived on Nantucket and then moved to The Cape and went to Nauset High School. So now we have a white girl from Cape Cod singing a song about having junk in her trunk, always pronouncing the "th" sound as "da" (ie: 'dat, 'da), all while calling out the fashion industry and "skinny bitches".
I for one could not be more confused and proud at the same time. Cape Cod doing big things by sending a curvy white girl into the world with the soul of a sista' from the Caribbean? Count me in and chalk me up as a Meghan Trainor fan for life.
P.S. Born in 1993. Here we were thinking we are all Cape cool with our few hundred thousands readers a month and along comes a 20 year old Cape Codder with over 20 million YouTube views and the #4 song in the country to make us feel old as shit, and knock us down a few pegs.
Facebook: The Real Cape
Twitter: Hippie - Insane Tony