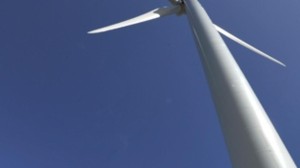 This really happened.
In a landmark decision, Barnstable Superior Court Judge Christopher J. Muse has sided with the Falmouth Wind Turbine Union. The union has been fighting for shorter  workdays and better benefits for years now.
The FWTU local #4 also negotiated a 12% pay raise across the board. Each Turbine will also be given 3 personal days and 2 additional sick days per year.
"We really felt as though we were being discriminated against" said Timothy Turbine yesterday. "Humans went through this during the industrial revolution, and now we feel it is our time to be treated fairly".
The decision to decrease the turbines hours has been met with plenty of opposition, some even bordering on windotry. "This is a revolution" said Timothy "and we will fight until every windmill is judged solely by the fact that it is a citizen the U.S. and not by the amount of kilowatts it produces."
Timothy also credited the great Dutch windmill uprising of 1762 with paving the way for windmill rights. "They may have been smaller, and made of wood, but we owe a lot to them and we can't forget our history". he said.
P.S. It's official folks, Falmouth is off it's rocker. Their windmills now work less hours and live a better life than HUMANS in 3rd world countries, even the Chinese have a tougher workload than Falmouth's machines.
Facebook: The Real Cape
Twitter: Hippie - Insane Tony