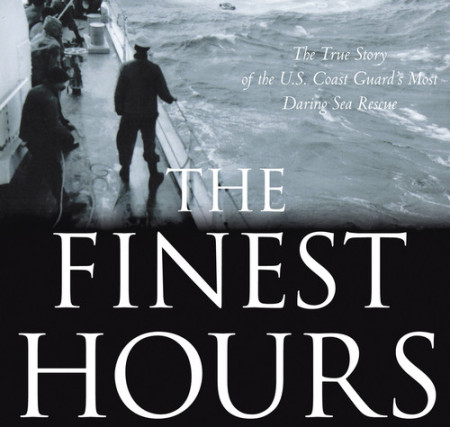 CCCC – Ever wanted to be in a Disney movie? You may have the opportunity when the Disney-produced film "The Finest Hours" films scenes here in December.

There will be an open casting call for extras from Chatham and the Cape for the feature film on Saturday, Nov. 1, from 1 to 3 p.m. at the Monomoy Middle School gymnasium at 425 Crowell Rd. According to the announcement by Boston Casting, those attending the casting call should bring a headshot or photo of themselvesas well as a resume. Be prepared to fill out an information sheet upon arrival.

The casting agency is looking for extras who are available Dec. 5 through 13, who can work 12-plus hours day and/or nights in Chatham. Based on information provided to the board of selectmen by the production company a few weeks ago, scenes will be filmed here at Stage Harbor, the lighthouse and Coast Guard Station, and downtown near Sears Park.
Bust out the headshot and dust off the resume! You heard it here, so if any of you land a role just promise us that you'll send us the hot phone pics of Casey Affleck picking his nose, we are opening up a Real Cape TMZ division soon.
Hey if nothing else, it is an $85M production so there's bound to be donuts.
P.S. How many of you have a headshot and a resume handy? 8, 9 maybe?
Facebook: The Real Cape
Twitter: Hippie - Insane Tony