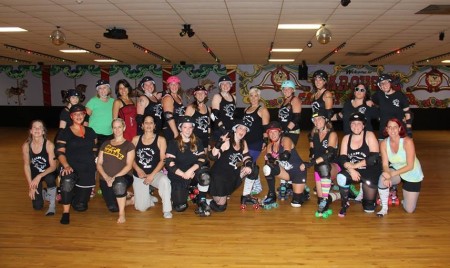 Sometimes I'm amazed when I find things like this, like how do we get hundreds of emails a day about car accidents on route 6 but not one of you thought it was a good idea to tell us about this?
It doesn't get any cooler than roller derby so obviously it was a pleasant surprise to find out it happens right here on The Cape. I didn't even know we have a roller skating rink. It's probably a good thing though, I wouldn't want to embarrass everyone. Nobody, and I mean nobody could defeat me in a shoot the duck challenge back in the day.
I don't know what channel or why but I can remember watching old school Roller Derby re-runs on TV when I was a kid and I loved it. The memories of the epic battles I watched between the T-Birds and The Bombers were tucked away in the recesses of my mind, but they all came rushing back when I came across Cape Cod Roller Derby.
This is a promise to our readers. Now that we know about this we will do everything in our power to get to a derby ASAP and write up a proper review. Until then keep up with these gals on their website or Facebook Page.
Facebook: The Real Cape
Twitter: Hippie - Insane Tony