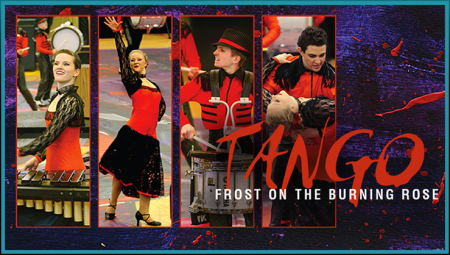 Source – SPIRIT WINTER PERCUSSION (WP), a Cape Cod-based ensemble of 26 members ages 10-22, led by Richard K. Pugsley (Director) and Ian Hale (Percussion Director), scored 97.025 in Finals Competition today, placing FIRST in their division at the WinterGuard International (WGI) World Championships in Dayton, Ohio. At this momentous event that draws over 12,000 participants from all over the world, SPIRIT WP performed in front of thousands of people, in person and via live webcast, with their exquisite, action-packed show exploring love, anger, indifference, and passion through the Argentinian music and dance of the Tango. Spirit congratulates all of the 35 ensembles competing in their division, Percussion Independent Open Class!
Well this is just getting ridiculous. Ho hum, let's just add it to the list of Cape domination- #1 Billboard hits, Major League pitchers, world champion windsurfers, Westminster Champions, the NFL, the NHL, and now this.
Cape Cod is at the point where we couldn't stop dominating in everything we do even if we tried. It's not a big deal, on Cape Cod we explore love, anger, indifference and passion through Argentinian music and dance of the Tango all the time, why? Doesn't everyone?
Congrats to Spirit Winter Percussion and thank you for bringing another world championship to Cape Cod.
Facebook: The Real Cape
Twitter: Hippie - Insane Tony