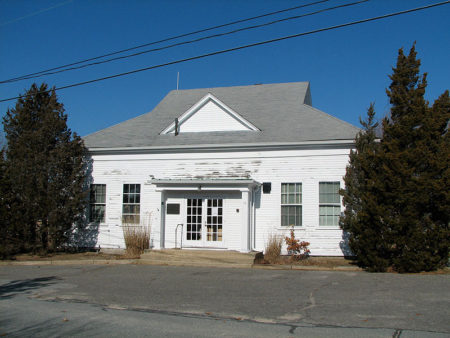 SANDWICH — Talk about mixed messages.

Six years ago, voters at town meeting rejected a proposal to give the Board of Selectmen permission to sell the vacant Clark-Haddad Memorial Building. On Monday night, given an opportunity to put their money where their hearts were, voters rejected a proposal to spend $1.1 million in community preservation funds to renovate the building and create a community center.

"It's an enigma. It's a contradiction. It's baffling," said Frank Pannorfi, chairman of the Board of Selectmen, a day after the vote.
Welcome to Cape Cod, where progress is frowned upon and grumpy old people who fear change rule the roost.
"Hey look at that cool old historic building, don't you dare tear that down! But don't you dare create a community center that could help drive young families to the area either, leave it alone!"
"Hey look at those beautiful beaches that millions of people would love to come and enjoy! We better make a set of rules longer than the Declaration of Independence to ensure no fun is had on them and nobody comes from afar to enjoy them!"
"Hey look at all the people having a great time at that local watering hole! We better take away their entertainment license so the noise doesn't bother Jebediah Crustington III. He lives less than two miles down the street!"
"Hey look at all this wonderful waterfront property! We better change the zoning laws so nobody can build any type of commercial operation that could inject millions of dollars into our local economy!"
And on and on and on it goes, nothing changes, nobody is proactive about the future of Cape Cod, everybody gets old, we tear down night clubs and hotels, replace them with retirement homes and Cape Cod sinks into the Atlantic.
It's a sad story, but unless something changes soon, it will be the story of Cape Cod.
Facebook: The Real Cape
Twitter: Hippie - Insane Tony