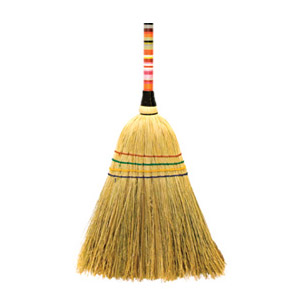 Capecodonline.com – A West Barnstable man was arraigned Thursday in Barnstable District Court on charges he broke into a Hyannis apartment while naked and attacked the resident with a broomstick.

Isiah Cunningham, 21, pleaded not guilty to breaking and entering in the nighttime to commit a felony, open and gross lewdness, assault and battery with a dangerous weapon and vandalizing property.

At around 3 a.m. Thursday, police responded to an apartment on Route 132 for a report of a fight, according to a Barnstable Police Department report.

The male victim, who had fled the apartment, told police he had been watching TV on the first floor when he suddenly saw a naked man, later identified as Cunningham, standing in his living room, according to the report. The victim told police he recognized Cunningham as someone he had gone to school with but not someone he hangs out with, the report says.

Cunningham allegedly punched the victim, threw him against a bookshelf and then hit him with a broomstick, according to the report.

During the attack, Cunningham repeatedly yelled, "Where is Erin? Tell me where Erin is," the report says.
When police entered the apartment, another male resident told police he had been sleeping in his bedroom when he awoke to Cunningham looking around his dresser, according to the report.

Cunningham allegedly said that he was not there to hurt him and that he was looking for Erin before leaving through the back door, the report says.

Police found Cunningham, still naked, running around the parking lot of the apartment complex, according to the report.

Cunningham told police he had been drinking all evening, the report says.
I think it's safe to say that summer is officially over and the townies have come out of hibernation. I always get excited about a new season of crazy Cape Cod criminals and this one is starting with a bang. One week into the off season and we've had a girl with drugs in her anus, clown pranks gone bad, and now a good old fashioned naked delusional guy broomstick attack.
There are a few hidden gems in this report. One that stands out is naked guy telling the second dude that he wasn't there to hurt him just minutes after he Babe Ruth'd his roommate with a broomstick. Thanks for the re assurance naked guy, but I think I'll keep my distance in case you decide to play Quidditch with MY face too.
As outlandish as naked guys post beat down claim of pacifism was, it pales in comparison to when he tells the cops he'd been drinking all night. Oh really? When we saw you running around the parking lot naked with a bloody broomstick we figured you were of sound mind and body. Thanks Captain Obvious.
The real meat of this story is obvious though. I have never in my life needed to know anything more than I need to know who Erin is. Somebody find me this Erin right now. I NEED to know who she is and what she looks like or I won't sleep!
thanks to Jules for the tip
Facebook: The Real Cape
Twitter: Hippie - Insane Tony