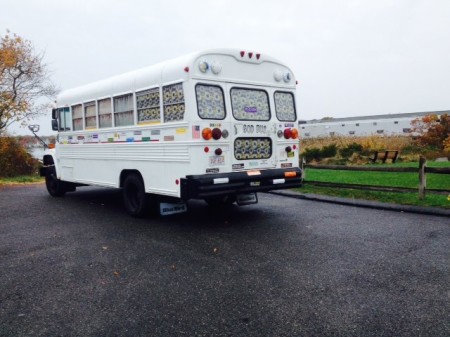 This level 3 sex offender guy in his white "God Bus" seems to be touring the state now. We may have driven him out of Cape Cod but now he seems to be settling into the South Shore. He's been seen in Plymouth, Pembroke and Duxbury. He may think he beat the system and doesn't have to register and announce his arrival in town but he obviously doesn't know about the power of the internet and real time information sharing.
For more info on this guy CLICK HERE and then CLICK HERE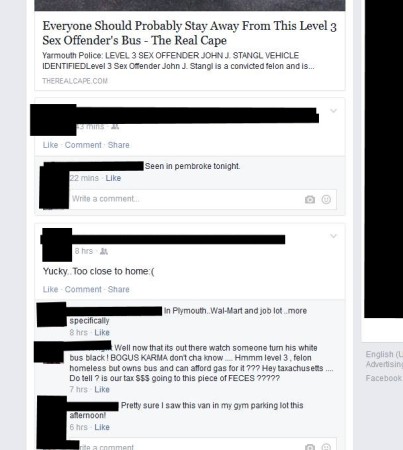 Homeboy is a level 3 sex offender, meaning he is "at a high risk to re offend", and he's travelling around in a diddle factory on wheels. Let's blow this guy up wherever he goes to keep people informed. The court says that the public has a right to now if he is in their town so let's exercise our rights. If anyone sees the bus send us a picture with location and we will track it. Share this with anyone you know between Cape Cod and Boston and lets keep the flashlight firmly upon his location.
P.S. Before you comment and say that this is an invasion of privacy, Google "level 3 sex offender". And remember, his record in Mass is only the tip of the iceberg, he has a long history of violence in New York including sexual assault on a minor.
If you see this bus snap a pic and send it with the location to [email protected] and we'll share its location.
Facebook: The Real Cape
Twitter: Hippie - Insane Tony