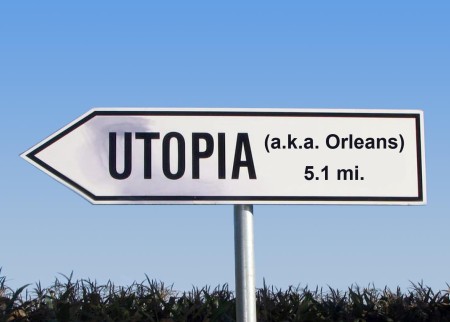 WickedLocal.com – Todd Thayer, a native of Eastham, is asking: Why can't Orleans be the live music capital of the Cape? Why can't it be rich in cultural activities? Why can't the town so rich in natural resources be celebrated for its arts and culture?

So, after working for years to purchase an assemblage property on 6A and on Old Colony Way – which run parallel to each other – Thayer is creating pocket parks, thinking of amphitheaters and outdoor movies, and creating an outdoor row of artist shanties.

Thayer said he also working with local artists to hang art on the large, empty brick expanse that would backdrop a new pocket park. "It will be a place to go, to relax, to look at some art," said Thayer, adding that art could also be hung on the long wall behind the cemetery.

Thayer's plan is to have 11 shanties made and placed on the grassy stretch and fronted with a boardwalk behind Nonnie's. The shanties, modeled on the popular Hyannis Harbor artist shanties, would feature local artists and artisans. Hyannis Harbor now has 71 artists signed for seven shacks.

"We are trying to get exposure for the artists," said Thayer, adding that "brick and mortar" galleries could also have a presence and let folks know they could visit their shops nearby.

Also coming this summer is the expansion of the farmers market, which has proved so popular that more and more vendors are clamoring for space. Thayer is giving them that space, but also hopes to have a stage that will be the centerpiece for festivals on Saturday evenings. The event would run from 4 to 8 p.m. and along with the music, Thayer hopes that food and wine vendors, the Local Scoop, or even Nauset Surf selling beach clothing would add to the experience.
Well, well, well, looks like we got ourselves a genuine Cape Cod hero. Artist shanties, public displays, a farmer's market, live music festivals, food and wine. Todd Thayer is building himself a utopia out there in Orleans right under our noses. This place sounds so awesome we might have to actually do more than drive through Orleans on our way to somewhere else. It might even edge out the court as Orleans' most visited place.
Seriously though, kudos to Todd, he is doing the work of the silent majority. He is taking to the streets and fighting the fun police with action and awesomeness. More importantly he is doing it with culture. He could have leased his land to Home Depot or TGI Friday's but he chose to go down a path of enlightenment. Home Depot builds stores that bring people from afar to… Home Depot. Todd Thayer is building a place that will bring people to ORLEANS… year after year.
So kudos Todd, you get The Real Cape Merit of Valor Badge for your fearlessness in the face of the Cape Cod Fun Police and your steadfast courage to not Jersey The Cape.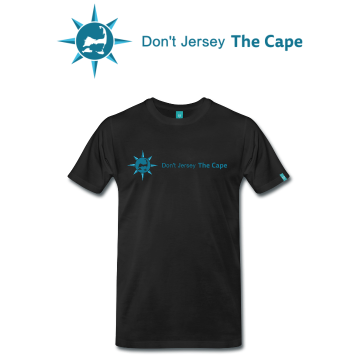 Click to buy
Facebook: The Real Cape
Twitter: Hippie - Insane Tony