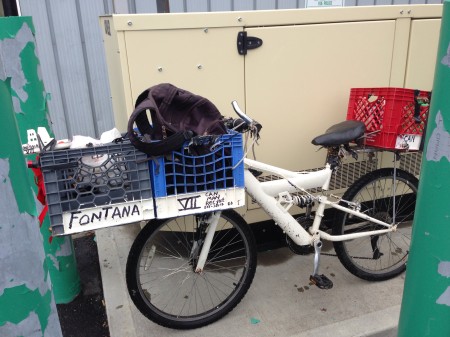 I need more information on this. Who is the owner of this enterprise? What town is this company based out of? Since this is "Fontana VII" does that mean there are at least SIX other vehicles in this fleet?
Either way, you have to applaud this person. Maybe they have issues, maybe they aren't conforming to society as some would like, but at least whoever owns this operation is doing what they can to make due. We have perfectly healthy people begging in the streets and contributing nothing to society, so as far as I am concerned the owner/operator of "Can Man Recycling" can eat at my table any day.
P.S. Nice Genny Ice reference by the person who uploaded this photo, made my day.
If you have a photo that represents the Real Cape Cod please submit it below or use the link at the top of the page. From beautiful sunsets to drunken comedy and everything in between, we want to see what you see. (Author is optional)
Facebook: The Real Cape
Twitter: Hippie - Insane Tony