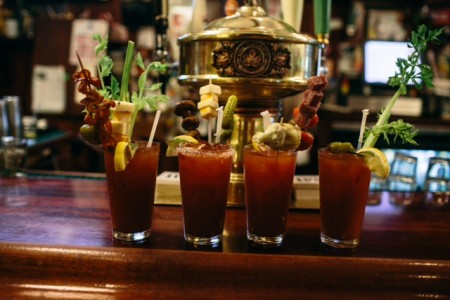 Liam Maguire's brunch on Sunday Funday is now officially an institution. Last week was one of the best times we've had in a while. Great crowd, insane build your own Bloody Marys, nice mellow acoustic music and a perfect Sunday morning vibe, not to mention the food is incredible.
We try not to steer people wrong here at The Real Cape and Liam's has definitely held up their end of the bargain. Sunday Funday is seriously our favorite day of the week at this point. There is no better way to cap off a weekend on Cape Cod than to indulge in a world class Bloody Mary.
Sunday Funday starts at noon with The Silent Trees playing some mellow acoustic music and the now famous Build Your Own Bloody Mary's plus a great food menu. Just take a look at this pic and tell me it doesn't look like something that is as hedonistic as it gets. Decadence at it's finest… you owe it to yourself after a Cape weekend of debauchery.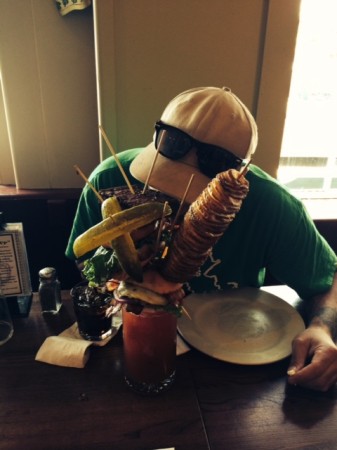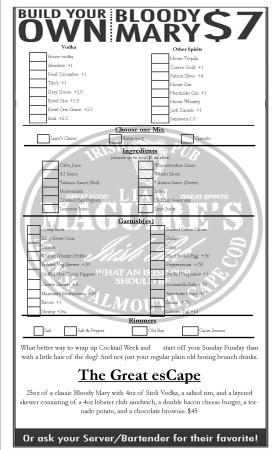 Sunday Brunch
Breakfast Burrito
Scrambled eggs, bacon, cheese, and two hash browns with an avocado chipotle aioli.
Irish Breakfast
Two eggs cooked to order, two rashers, two bangers, black and white pudding, home fries, and a fried tomato. Served with brown bread.
Crab cakes Eggs Benedict
Two English muffins topped with jumbo crab cakes, Irish bacon, poached eggs and our own homemade hollandaisesauce. Served with home fries.
French Toast
Three slices of thick cut Sourdough bread dipped in our own cinnamon French toast batter. Served with a side fresh fruit.
Chicken & Waffles
Habanero Guinness waffles with two fried chicken breasts, smothered in Southern style white gravy, made with our own bangers. Served with REAL New England Maple syrup and pickled vegetables.
Facebook: The Real Cape
Twitter: Hippie - Insane Tony