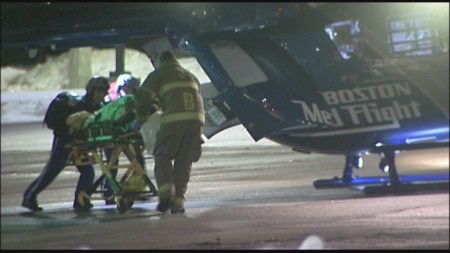 Boston.com – The officer was shot after police responded to a call at a residence on Round House Road in Bourne at 2:15 a.m.

State police said in addition to the officer who was shot, violence was committed against two victims inside the home.

A male suspect was taken into custody.

There is no word yet on the condition of any of the victims.

A medical helicopter took off from the location destined for a Boston hospital, according to an Associated Press report.

The State Police Bomb Squad was on-scene to examine suspicious items allegedly placed near the crime scene by the suspect. Those items are suspected of being hoax devices, according to police.
What the hell? This shit isn't supposed to happen on Cape Cod. Let's all hope the officer is OK and that the bomb squad was an unnecessary precaution. Bourne police are asking anyone near Roundhouse Road to stay in their homes until further notice. Stay safe out there Bourne.
Facebook: The Real Cape
Twitter: Hippie - Insane Tony