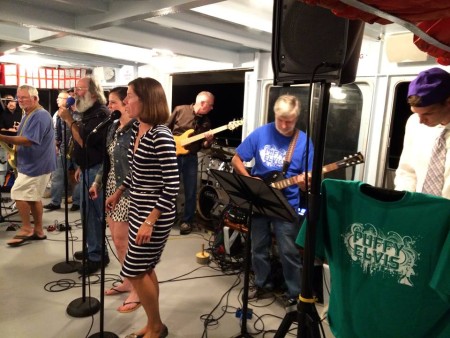 Tickets are moving fast, don't forget to get yours in advance.
Come party with us on a booze cruise around Vineyard Sound and Woods Hole on the Island Queen with music from everyone's favorite good time band, Puffy Elvis. There will be a full bar, complimentary hors d'oeuvres, great music, and good people. Oh and it's on a boat. What better way is there to kick off the summer season?
It all goes down Saturday, May 30th, the boat leaves at 7 p.m. sharp, you better be on it!
Get your tickets soon, there are a limited amount and this is probably going to sell out fairly quickly. It's a booze cruise, if you've never been on one you will realize why and be hooked immediately. Tix below…
Facebook: The Real Cape
Twitter: Hippie - Insane Tony