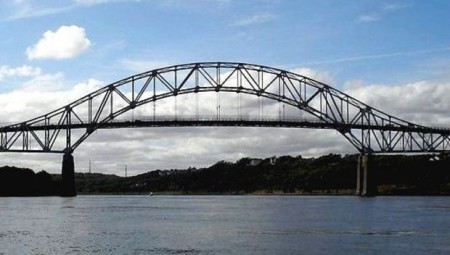 Mass Live – Now, a state panel commissioned in 2009 to mull public-private traffic initiatives is considering whether a new toll bridge might further reduce traffic backups that have persisted even after completion of the much ballyhooed flyover.

The Cape Cod Times reports that the plan, which comes with a preliminary price tag of $320 million, calls for building a new bridge next to the Sagamore Bridge.

"The new bridge would be built along a parallel alignment to the Sagamore Bridge," Massachusetts Department of Transportation spokesman Michael Verseckes told the Times on Friday. "Both bridges would carry one direction of travel – either on-Cape or off-Cape traffic," he added.
Obviously this is a big story around here. We have an article about this issue in the works but we want to make sure to take our time with it. Those of you who have been reading The Real Cape for a while know that we don't just throw opinions out there, we always try to stay understated and avoid sensationalism.
In the meantime we thought a poll was in order. Do you think another bridge running parallel to the Sagamore Bridge is a good idea?
Facebook: The Real Cape
Twitter: Hippie - Insane Tony