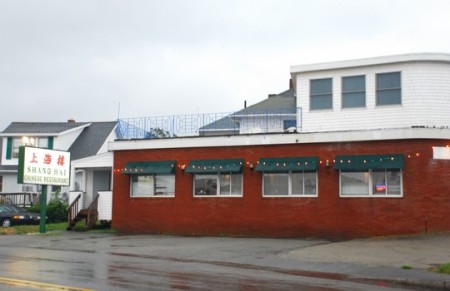 CapeCodOnline.com – The Barnstable Licensing Authority voted unanimously today to rescind Shanghai Chinese Restaurant's business licenses, ruling that the Hyannis establishment has been taken over by drug dealers and turned into a haven for heroin and cocaine sales.

The decision comes nearly a month after Barnstable police and several other law enforcement agencies raided the Ridgewood Avenue restaurant and arrested two men on drug charges. Three other men were later arrested in connection with the three-month investigation into drug sales at the restaurant, in which police recorded several heroin and cocaine deals involving the five men and a "confidential source" who worked with investigators.
It's officially curtains for the Shanghai. It's surprising to say the least. I've said it a million times that I always thought seedy Chinese food places were kind of like international waters. I just didn't think our laws applied in places like this, but it looks like Barnstable is challenging that notion.
Someone should really do a study on the correlation between coke dealers and Chinese food restaurants in small town America. It is one of the great mysteries of modern society why they gravitate towards these places. Do drug dealers really love Mai Thai's and beef teriyaki that much? If someone were to make a documentary on this phenomenon I would donate to their Kickstarter campaign in a heartbeat.
Facebook: The Real Cape
Twitter: Hippie - Insane Tony