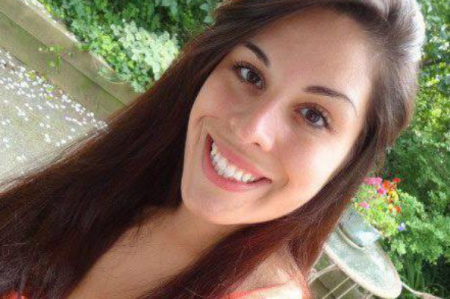 Cape Codder Gabbe Rowland may be the strongest person I've ever heard of. What happened to her is absolutely unspeakable. Most people would run from their past after going through what she went through but she is facing it head on. Even speaking out about it. Why? Because she wants to help other abused women.
Why are we telling you this? Because she needs your help. She isn't asking for anything for herself, although I personally think she deserves to. She is only asking for $500 to go to California for a seminar to learn how to help other women. In a world where everyone has a Go Fund Me page for something, this is one that should surpass its goal by 100 fold. Maybe Cape Cod will step up and give her a little surprise by surpassing her goal. Here is an excerpt from Gabbe's Go Fund Me page…
I am a survivor of domestic violence.  I fell victim to my ex boyfriend of almost 2 years. I was beat with a belt, injected with herion,  belittled, raped, repeatedly hit across the face,  forced to perform inhumane acts on my abuser's dog, and threatened with death.

I am planning a trip across the country to attend a women's retreat hoested by Break the Silence Against Domestic Violence. There I can connect with other survivors and learn coping mechanisms to co tinue living a healthy and productive life after the abuse I endured.

All funds will help me travel and continue my advocacy work while in California with fellow survivors.

I have been doing my very best to turn a negative experience into a positive life change. I believe this retreat will continue to help me heal and grown as a survivor.
All she is asking is $500 to help others? Let's go Cape Cod. Let's get her to this goal within a few hours and even if the goal is reached please donate anyway. This is one time where the recipient deserves absolutely to beat their goal, no matter the number. CLICK HERE TO DONATE And please, share this post, she deserves this.
Facebook: The Real Cape
Twitter: Hippie - Insane Tony