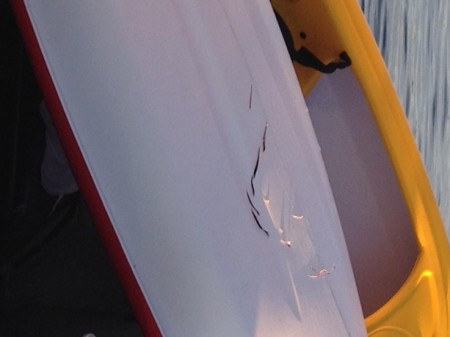 NECN – A great white shark attacked two kayakers off the Plymouth, Massachusetts, coast Wednesday evening at Manomet Point, authorities say.

The shark came up from beneath the two women and took a bite out of one of their kayaks, according to the Plymouth Harbormaster.

Neither of the women kayaking was injured in the attack.
I am not one to say I told you so, BUT I TOLD YOU SO! It's just a matter of time I said, and now it's happened. It's on now folks, the big net around the Cape to Boston, clubbing baby seals, all of it. Just call me Nostrahippie because I called this shit AGES AGO!
CLICK HERE for our complete shark history.
Facebook: The Real Cape
Twitter: Hippie - Insane Tony
More Articles From The Real Cape: