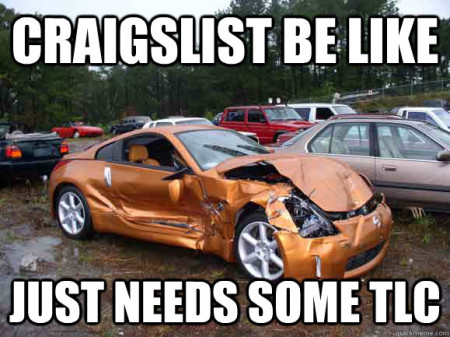 CapeCodTimes.com – Erik Tolley, chairman of the Yarmouth Board of Selectmen, said he has accompanied his wife to buy sports equipment from strangers through Craigslist, a community website where employers can post job ads, people can sell everything from cars to coats, and singles can look to mingle.

Tolley's wife has had no problems with her transactions, but while watching the news Tuesday morning Tolley saw a story reporting that 45 people have died in Craigslist robberies across the country since 2009.

"Unfortunately we have it on the news all too often," Tolley said Tuesday afternoon. After watching the report and hearing how police departments across the country are starting to offer their parking lots as transaction zones, Tolley emailed Yarmouth Police Chief Frank Frederickson and Deputy Chief Steven Xiarhos.

Shortly before 2 p.m. the department announced that its parking lot, which is under camera surveillance, would be available as a "safe zone" for members of the public to conduct Craigslist and other online transactions.
Aw come on, we're taking all the fun out of Craigslist. Where is our sense of adventure? Part of buying things from strangers on online classified ad sites is the possibility that you might end up in their freezer. That's the trade off, you want to buy something super cheap from a total stranger? Well, be prepared to risk waking up in a bathtub full of ice with no kidneys. Take that possibility away and you take away the soul of the internet.
Someday we are going to describe the early days of the internet to our grandchildren like it was the wild, wild west. While they are getting iPhone 12's delivered to their door by drones, we'll be reminiscing about the time we bought their first XBox from a crackhead in the parking lot of a Stop and Shop. Poor kids will never know the exhilaration of not knowing if you're about to get a great deal on a flat screen TV with no remote or if you're about to get stabbed in the neck with a broken meth pipe. Talk about life in a bubble.
Facebook: The Real Cape
Twitter: Hippie - Insane Tony