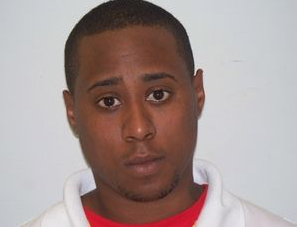 CapeCodOnline.com – A handcuffed Hyannis woman is on the run after her girlfriend helped her escape from the back of a police cruiser Friday night, according to police.

Shainah Lopes, 32, of Hyannis was wanted on two default warrants for larceny and was spotted by a police officer on Charles Street near Grove Street Friday night, according to Barnstable police Detective Lt. John Murphy.

Lopes fled on foot when the officer tried to stop her but he was able to catch up with her, handcuff her and put her in the back of his cruiser, Murphy said.

Lopes was going to be charged on the default warrants as well as disorderly content and resisting arrest but as the officer was driving away her girlfriend opened the back door to the cruiser so that Lopes could escape, Murphy said.

The cruiser was locked from the inside but the doors could be opened from the outside, Murphy said.

The officer was able to chase down the girlfriend – Latrona Sims, 34, of Hyannis – but Lopes escaped, Murphy said.

"She is still out there," he said, adding that police are following up on leads as to her whereabouts.

Anyone who knows where Lopes is should call the Barnstable police at 508-775-0387, Murphy said.
First off, this is obviously extremely embarrassing for the officer my girl Shainah got away from. I can't imagine his cop buddies are going to let him off easy for letting a 32 year old woman in handcuffs get away from him. They must be giving him all kinds of shit down at the station. Probably a lot of "Hey can I borrow your handcuf… ohhhh yeah, sorry," type comments this week.
That's not even the real story here though, let's talk about Latrona Sims for a minute. This gal should be up for GLAAD girlfriend of the year award. Talk about never giving up, most people figure once their girlfriend is in the back of a closed cruiser in handcuffs that the gig is up, but not Latrona. She plays hard until the whistle, this police officer was high stepping into the end zone and she came from the opposite end of the field to knock the ball out of his hand at the one yard line.
You just can't teach that type of loyalty, dedication and selflessness. Girls like Latrona don't come along very often, all I know is that Shainah better put a ring on that shit ASAP.
Facebook: The Real Cape
Twitter: Hippie - Insane Tony

More Articles From The Real Cape: