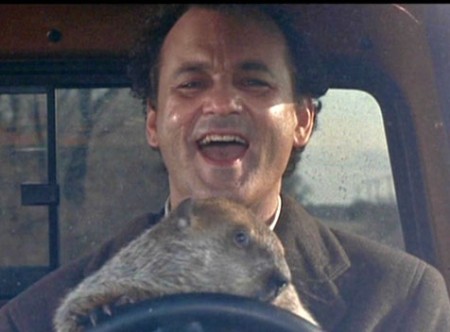 Vineyard Gazette – Leonard Jason Jr. seems destined to serve on Island boards. This week, the longtime building inspector for both Edgartown and Chilmark was re-elected to another two-year term on the Dukes County Commission, despite his intention to step down after 20 years. It was the second county election in a row in which Mr. Jason was elected without running.

On election day Tuesday there were seven declared candidates for seven seats on the county commission, including three declared write-ins. Even though Mr. Jason had said he wasn't running, he received 252 write-in votes (minus Oak Bluffs, where results were unavailable at press time). It was the second highest number among the write-ins.

In an interview with the Gazette this week, Mr. Jason said he would accept the will of the voters and serve.
Holy shit, this guy must feel like he's the Vineyard's version of Bill Murray in Groundhog day. Every single election day he takes a walk, catches some kid falling out of a tree, changes some old ladies flat tire, and then realizes he's been elected to the Punxsutawney County Commission even though he wasn't even running… AGAIN.
Seriously though Martha's Vineyard, cut the guy some slack will ya? How would you feel if you tried to retire after a long career and everyone in town took turns showing up at your house and dragging you to work every morning like it never happened? The dude just wants to start wearing socks with sandals and eating dinner at 3 p.m. Is that really too much to ask?
Lenny Jason really does sound like he couldn't be a nicer guy though. He said he would "accept the will of the voters and serve"? Shit, if that was me the only accepting or serving going on would be me accepting the drinks the bartender serves me with umbrellas in them at some tiki bar in the Bahamas. All the voters would be getting out of my ass is a postcard that says "Thanks for the votes everyone, but it seems as though you might not have received the memo… LEAVE ME ALONE, I'M F#%*ING RETIRED!"
Facebook: The Real Cape
Twitter: Hippie - Insane Tony