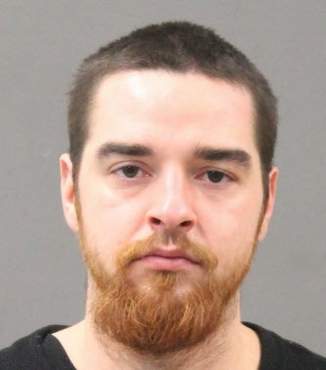 HYANNIS — Police have arrested a homeless man and charged him with four arsons in April at homes on Pilgrim Lane and Baxter Road.

Matthew James Pungitore, 27, was arrested Sunday on outstanding warrants and confessed to being in at least two of the homes that were damaged in the fires, according to Barnstable District Court documents.

After being arrested Sunday, Pungitore told York he had a bad drinking problem and sometimes blacked out, according to a police narrative filed in court. He also said he was homeless and stayed with friends, in motels or in the woods, according to the narrative.
I'm not a genius by any stretch of the imagination, but bro I think there may be a connection between you being homeless and the fact that you KEEP BURNING DOWN ALL THE HO– USES YOU ARE IN.
Last week we had a homeless guy in P-Town crying about having nowhere to go and now this dipshit keeps burning down the houses he breaks into and then bitches about having to sleep in the woods? What the hell is the matter with this peninsula? Our bums don't even know how to bum right.
It's not that hard. There is a tried and true formula to being homeless on Cape Cod in the winter that has worked for generations of bums. Here I'll spell it out for you.
1. Break into unoccupied vacation home
2. Get drunk
3. Don't burn the house down
4. Get drunk
5. Since you have nowhere to go because you are a bum, either sit in the woods or loiter in a public area making the rest of us uncomfortable.
6. Get drunk
7. Go back to the house you broke into
8. DON'T BURN THE FUCKING HO– USE DOWN.
Rinse and repeat. You're welcome.
Facebook: The Real Cape
Twitter: Hippie - Insane Tony