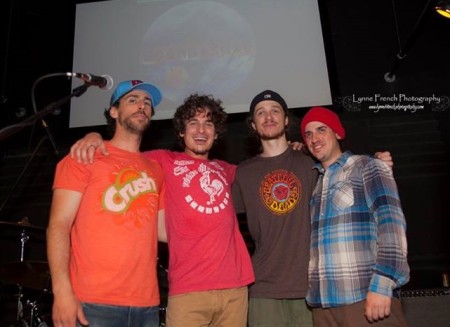 Boombasnap has a special space in The Real Cape's heart. Yes we do have a heart. They played the inaugural Real Cape Music Festival last year, rolled with us on our Christmas Parade float, and have made countless memories for us over the years.
Well folks, the Fun Police struck last week in the middle of Boombasnap's show at the Island Merchant when they shut it down with one week left to go before the last show. Luckily, The Beach House in Falmouth has stepped up and we have a little party on our hands tonight.
It's the end of an era in our local music scene. Boombasnap has been a staple all over the Cape for many years and tonight closes a big chapter in Cape Cod music history. Their lead guitarist Dennis Christiano is moving to Cali to begin the next chapter in his life so let's send him off in style.
There will be an early 9pm start since this is such a special occasion. The boys have told me they have something special lined up, and for those of you that have seen Boombasnap play, you know that really means something. See you tonight!
Facebook: The Real Cape
Twitter: Hippie - Insane Tony