It's true, tomorrow is The Real Cape's first birthday. It's been a crazy year and we figured why not look back on it once a week with a little throw back. Every Thursday we will post the most popular blog of the week from the year before.
Our first TBT is the post that started it all. This is the very first Real Cape article that went viral and as they say… the rest is history.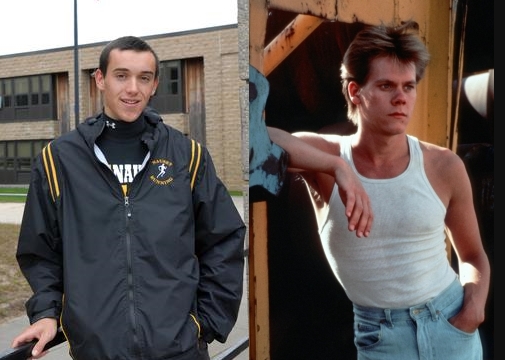 Full Story Here – TRURO – Not surprisingly, homecoming is a big deal at Nauset Regional High School.

The annual dance that caps the week of festivities is typically one of the biggest events of the school year. But not this year.

While the school hosted its traditional formal on Saturday, most of the senior class turned out for a different, unsanctioned dance down the road.

You could call it something of a protest dance, but to Nauset senior Chris Wingard, who organized the event, it was a way to reclaim a rite of passage that had been chipped away at by school authorities.

"It all started last year when most of the students left after an hour and a half because it was really a pretty miserable time for them," said Wingard, who is Nauset's senior class vice president and a member of the student council.

The fun was diminished by lights turned on high and chaperones constantly pulling apart couples dancing closely or "grinding" on the dance floor, he said.

The suddenly heightened restrictions led to a general malaise about the event, he said.

"No one was really excited about going this year," said Wingard. "They didn't want to go back."

So instead, Wingard decided to put together an alternative dance for his classmates. He secured the ballroom at the Four Points Sheraton in Eastham, booked a DJ, and got nine adults and an off-duty police officer to chaperone the event.

He called it The Miles Tibbetts Memorial Dance in honor of a Nauset student and friend who was struck and killed by a car on Aug. 17 while crossing Route 6 in Wellfleet.

Wingard sold more than 200 tickets at $15 dollars each, enough to cover the costs of the event and establish a $1,000 scholarship fund in Tibbett's name.

He estimated that more than 150 of Nauset's 250 seniors purchased tickets to the dance.

But the event wasn't without a toll of controversy.

"There's been a pretty strong backlash against it. It's been extremely difficult for me honestly," Wingard said.

Wingard faced pressures from school officials to cancel the event and brushback from teachers who disagreed with the intention of the dance.

"They made it out to be some some drug-fueled orgy, which is pretty far from the case," Wingard said.

Some advisors wanted Wingard removed from his post as senior class vice president and to be taken off the student council, he said.
Oh what's that Nauset High? You don't want to let the kids bump and grind at the Homecoming dance? That's cool, Chris Wingard will just host a private twerkfest right in your face on the same night. You have to respect this move by Chris, not many kids have the cojoñes to take on their school and he just went balls deep in the entire Nauset High faculty.
How can any educator with half a brain be mad at this kid? He saw a situation where the majority did not like what was happening and he changed it to fit the will of the people. It doesn't get any more America than that folks. If we had more adults like him maybe we'd all be able to enjoy a drug fueled orgy every once in a while.
Facebook: The Real Cape
Twitter: Hippie - Insane Tony