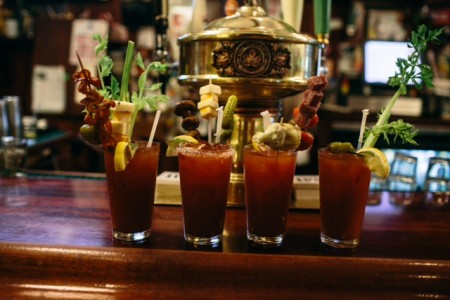 After yesterday's festival I'd say there are a lot of people out there on Cape Cod that could use a Bloody Mary. Well, you know exactly where to get the best ones around by now. Liam Maguire's Sunday Funday with acoustic music from The Silent Trees is pretty much an absolute no brainer today. It runs 12 p.m. – 3 p.m. and by the way, last weeks test of how good the Bloodys are with cucumber vodka was a raging success. Absolutely delicious, add some bacon, a tornado potato… ah forget it, today is a definitely a day for a Great esCape. Gluttony at it's finest!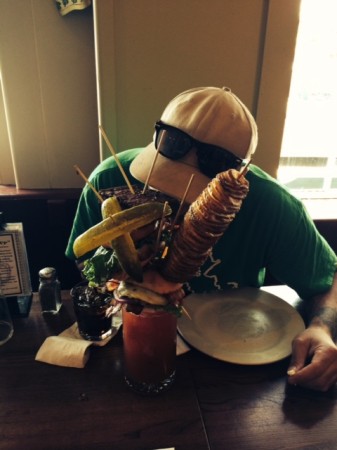 I know that type of madness isn't for the faint of heart but no worries you can just build yours exactly the way you want it.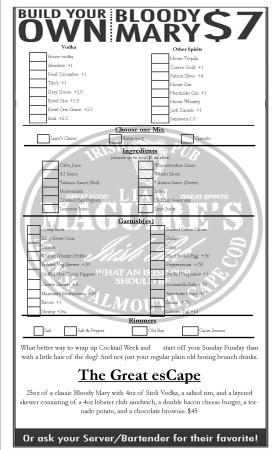 Sunday Brunch
Breakfast Burrito
Scrambled eggs, bacon, cheese, and two hash browns with an avocado chipotle aioli.
Irish Breakfast
Two eggs cooked to order, two rashers, two bangers, black and white pudding, home fries, and a fried tomato. Served with brown bread.
Crab cakes Eggs Benedict
Two English muffins topped with jumbo crab cakes, Irish bacon, poached eggs and our own homemade hollandaisesauce. Served with home fries.
French Toast
Three slices of thick cut Sourdough bread dipped in our own cinnamon French toast batter. Served with a side fresh fruit.
Chicken & Waffles
Habanero Guinness waffles with two fried chicken breasts, smothered in Southern style white gravy, made with our own bangers. Served with REAL New England Maple syrup and pickled vegetables.
Facebook: The Real Cape
Twitter: Hippie - Insane Tony