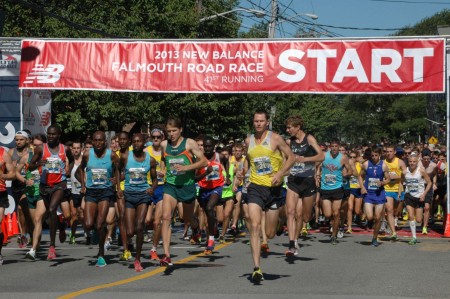 CapeNews.net – Registration for the 2015 New Balance Falmouth Road Race will begin on May 1 at 12 AM for Falmouth residents and residential taxpayers and will continue through May 7 at 11:59 PM.

General lottery registration will open on May 8 at 12 AM and close on May 17 at 11:59 PM.

The 2015 race will be on August 16. Register at www.falmouthroadrace.com; the race is capped at 12,800 runners.
Just a friendly reminder for all you runners out there. Just so you know, drinking margaritas and playing frisbee golf until 4 a.m. the night before the race will make it slightly more difficult to run. Insane Tony and I tested this theory in an exhaustive study a few years back so it's pretty scientifical.
Facebook: The Real Cape
Twitter: Hippie - Insane Tony