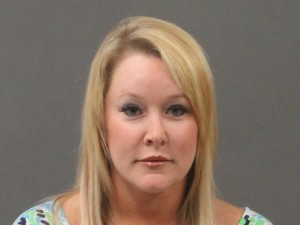 CapeCodOnline.com – An Osterville woman charged in connection with the 2013 shooting of her former husband has been released on $25,000 cash bail, a week after her attorney told ta Barnstable Superior Court judge she was out of money.

Tricia A. Lasher, 45, left the Barnstable County Correctional Facility on Monday, a week after her arraignment on charges of armed assault with intent to murder and aggravated assault and battery with a dangerous weapon.

Lasher was arraigned the same day her boyfriend, Buddy Bothwell, 36, of Sandwich, was sentenced to 10 to 12 years in state prison for trying to kill Lasher's husband by shooting him in the back of the head. Barnstable Superior Court Judge Gary Nickerson also placed Bothwell on probation for 10 years, beginning with his prison sentence.

In October, Lasher pleaded not guilty to charges she hired another man to kill her former husband. There is no connection between that man and Bothwell, according to police.
Holy crap they let this lady out? How many times do you need to try to hire someone to kill your husband before they hold you in jail? Seems like we're writing about this chick getting bailed out every month or so.
On the bright side there can't be any hit men left in Osterville for her to hire at this point can there? I'd imagine that killers for hire on Cape Cod are a pretty tight knit community and word must have spread by now not to take any jobs from the lovely Tricia. She doesn't seem to have the highest success rate.
Either way if I'm her husband, the second she was released I'm catching air over the Bourne Bridge I'm driving so fast off this peninsula. You know what they say, hire someone to kill me once, shame on you, hire someone to kill me twice, shame on me. Hire someone to kill me three times and it's time to get plastic surgery and change my identity.
P.S. To all you single guys out there, if you see this woman pop up on Tinder, SWIPE LEFT!
Facebook: The Real Cape
Twitter: Hippie - Insane Tony