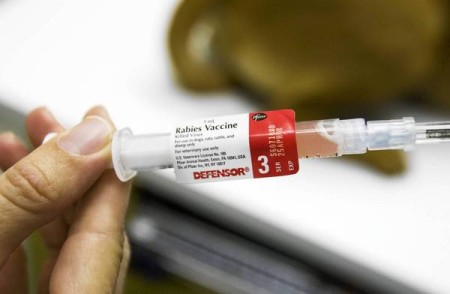 CapeCodToday.com – A low cost rabies clinic will be held on Saturday, June 28 from 10 a.m. to 12 p.m. at the Animal Rescue League of Boston's Brewster Shelter, 3981 Main Street (Route 6A) in Brewster.

The event, organized by the ARL-Boston, will be held rain or shine.

All cats must be in carriers and all dogs must be leashed.

Rabies vaccinations will be administered for $10. Your pet may be eligible for a 3-year vaccine with proof of a current one-year vaccine administered between 6/28/13 and 9/28/13. Cash and checks will be accepted.
Life teaches people a lot of hard lessons, and one of the lessons I've learned is that there are three things that you just don't skimp on. Let's go through the list.
1. Do not skimp on Socks – There is nothing worse than a crappy pair of socks. If your feet aren't comfortable, you aren't comfortable, simple as that. Oh and we all know that when an elastic goes and a sock becomes a quitter it is only a matter of time before you go legitimately insane.
2. Do not skimp on Cheese – You absolutely need to go with a real cheese if you have any respect for the fromage game. A generic brand cheese is going to taste like rubberized water with a touch of goat semen. Whether we are talking about a pecorino romano, a sharp cheddar or a smoked gouda, a brand name cheese will always be 10 times better than some store brand crap. NOWHERE is this more evident than when it comes to string cheese. When it comes to string cheese there is Polly-O and there is cow piss.
3. Do NOT skimp on Rabies Vaccinations – Do you know what the treatment for rabies is? 827 shots (give or take) with a 17″ needle (estimated) into the stomach (I think) over a 3 week (maybe shorter) time period. Why would anyone seek a cheap alternative to prevent such a thing? When someone asks you if you want the regular rabies shot or the one off the clearance rack, I highly recommend you go with the regular.
P.S. Tattoo's are a close 4th, you definitely shouldn't ever get a tattoo because someone offered to do it super cheap. Hookers round out the top 5 of things you shouldn't skimp on but that's another post for another time.
Facebook: The Real Cape
Twitter: Hippie - Insane Tony