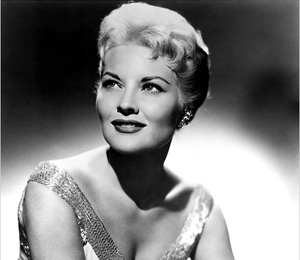 Today I'm picking my top 5 Cape Cod songs. This was much harder than I expected, because there's 685 million songs about our man made island. I had to exclude using any artist from here for this post, because every single one of them has written a song about growing up here. The best Cape Cod song by a local artist debate is a post for another time. So with out further or due… Drum roll please.
5. Cape Cod Cranberry Bog Working Song – By Little Bay Stampin'- I mean what says Cape Cod more than picking cranberries? All I know this guy better make sure my grandfather doesn't see this video. Gramps and his old school Portagees would hunt this guy down and beat the bag out of him with their hand made canes for taking work from them. But I cant believe this song isn't a huge hit yet with the deep lyrics and great melody. Remember you heard it here first when the radio stations are playing it every 45 minutes.
4. Old Cape Cod– by Patti Page – I know this isn't what a lot of "us" like to have our beloved Cape Cod painted as , but it really captures the LOVE people have for this place. Patti can really sing though, what a beautiful song. Alright I'm not good at getting all sappy and shit. But overall a great song in my book.
3. Escape (Pina Colada Song) – Rupert Holmes – Call me a sell out if you want but this is my top 5, and ol' Rupert has always had a special spot in my heart with this jam. Drinking, sex in the sand (watch out for the screaming seagull), and more drinking. It's a hit with me.
2. Cape Cod Girls – Anonymous – If this old sea shanty doesn't get you foot stomping and give you goose bumps you better check your heart beat. Not to mention it makes me want to grab a turkey leg and a pint and go get my pirate on. There have been hundreds of versions of this song done through the years all capturing the spirit of how the good old days were. Drinking and combing you hair with cod fish bones.
1. Bourne Bridge Parody – Tom Doyle – Not much to say here. Tom should have a statue built of him at both or all three bridges. Tom is a national treasure. The undisputed king of Cape Cod songs.
So there you have it. Let the debate begin.
*Editors Note: The debate Tony? There is no debate because this is the most Insane list any human has ever come up with for anything. Tony asked if I wanted to add my top five to this post. Ummm… no, I think I'll just let this one stand on it's own, thanks though Tony.
Facebook: The Real Cape
Twitter: Hippie - Insane Tony