Boreas (Greek: Βορέας, Boréas) was the Greek god of the cold north wind and the bringer of winter. His name meant "North Wind" or "Devouring One". Boreas is depicted as being very strong, with a violent temper to match.
Can't get any more dramatic than that when you name a storm can you? There goes the sneaky storm theory. According to the Weather Channel if you are trying to get from anywhere to anywhere in forever and ever you are totally screwed.
If you are literally the devil incarnate and you are worried about the storm's impact on retail shopping, then this guy is your huckleberry:
Winter storm #Boreas could spare retailers http://t.co/dbh29WoTQQ CNBC's @CourtReagan and I break down the impact of #Boreas on retailers

— Paul Walsh (@PaulEWalsh) November 27, 2013
I'm pretty sure that Tweet is one of the signs of the Apocalypse.
Cape Air, Steamship and Hy-line service are all cancelled so you are not coming from or going to The Islands. If you are worried about Joe Biden good news! He made it safe and sound to Nantucket last night before Boreas lowered his wrath.
Thanksgiving just wouldn't be the same on Nantucket without a visit from the vice president.
CCT – Joe Biden arrived at Nantucket Memorial Airport on Air Force Two just after 7 p.m. this evening to spend the holiday with his family, just as he has for the past 36 years.
Remember, only click that link above if you are willing to waste a CCT premium content credit.
Seeing as today is one of the least productive work days of the year anyway, the official Real Cape advice is to call in to work, go back to bed and let Boreas do his thing.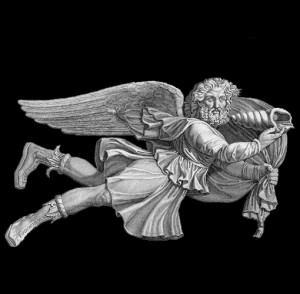 Facebook: The Real Cape
Twitter: Hippie - Insane Tony