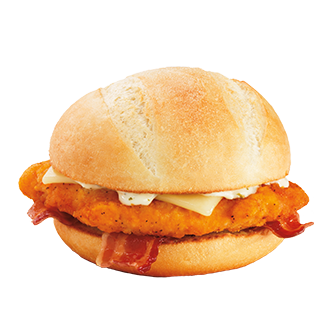 WCVB.com – If you're grabbing a sandwich at Dunkin' Donuts, the chain wants you to consider it a snack, not a full lunch.

The chain has been expanding its sandwich offerings to bring in more business during the afternoon. But Dunkin' Brands CEO Nigel Travis said those sandwiches – which include fried chicken and grilled cheese varieties – shouldn't be considered lunch.

"We're not moving into lunch. We're in snacking. We never talk about lunch," Travis said in an interview.

Travis said Dunkin' is focused on two growth areas – breakfast and snacking. The strategy is a reflection of how people are increasingly eating several smaller meals a day, rather than sticking to just breakfast, lunch and dinner.
Pure genius. Dunkin' Donuts is on fire that last few days. First we get word that they are going to try out delivery and now this? It's almost as if they are inside my head. I've been saying Dunkin' would kill it by delivering to hungover people for years. One of my only older food related theories is that snacking doesn't count. As long as I can remember I've been eating chips, cheese, crackers etc. and just completely ignoring them as being part of what I eat by just straight up denying that snacking affects the body in any way.
Now thanks to Dunkin' Donuts I guess I can add sandwiches to my list of snacks that don't count. I'm sure that they have some highly qualified nutritionists on their staff andI'm sure these people are much smarter than I am. Who am I to argue if they are telling me a Chicken Bacon Ranch sandwich, an order of hash browns, a chocolate chip cookie, and a coke are all a snack and not lunch? Nigel Travis is a CEO, a great man, and he said "We're not moving into lunch. We're in snacking. We never talk about lunch". Good enough for me Nigel, everyone knows that if you don't talk about it, it doesn't exist.
Facebook: The Real Cape
Twitter: Hippie - Insane Tony