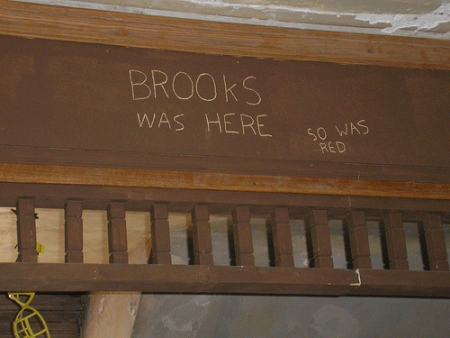 BREWSTER — Authorities are looking for a prisoner who walked away from a work detail on Cape Cod.

David Nickerson, of Brewster, was nine months into a two-year sentence for drunken driving and other charges… The 60-year-old Nickerson walked away from a work detail at the Brewster fire station on Wednesday, and remained at large on Friday.

Police said Nickerson, who is about 5 feet, 7 inches tall and 150 pounds, was last wearing blue jeans, dark boots and a gray sweatshirt or blue jacket that identified him as an inmate.
But he's old and tiny! Call off the search!
90% of the people reading this have seen Shawshank Redemption at least 90 times. It's physically impossible to click past it if you see it on television. Just immediate paralysis of clicker finger.
Likewise any one of us would probably give a toe to be able to be in that room and stop Brooks from hanging himself. Tell him to just hold on a little longer and Red and Andy will take him to paradise.
Well we couldn't save Brooks, but now is our chance. I say we band together and all promise that we won't turn David Nickerson in if we see him. This is our chance at redemption, Cape Codshank Redemption. Let's do for David what we all wish we could have done for Brooks!
The only catch is that David has to be at least as cute as this…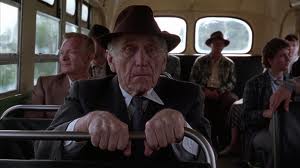 At least that cute, or no deal, throw his old ass back in the slammer.
Facebook: The Real Cape
Twitter: Hippie - Insane Tony