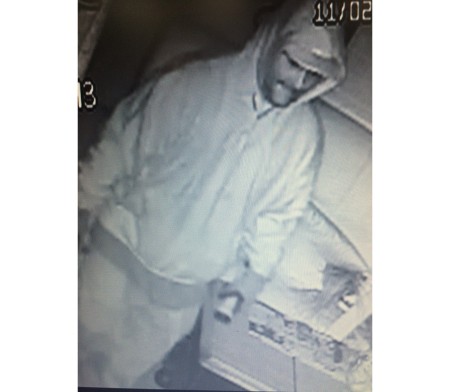 BPD Press Release: B&E Suspect Arrested While Drinking Stolen Wine Coolers

On Sunday November 2, 2014 at 8:45 p.m. Barnstable Police Officer Troy Perry was dispatched to My Salon & Spa, 58A Corporation Rd. in Hyannis. The business owner discovered that the business had just been broken into during the last hour

A new surveillance system had just been installed and it yielded priceless photos and video of the suspect throughout the course of the entire break-in. The suspect spent nearly 15 minutes in the Salon looking for money but left only with some wine coolers that he located in the back room.

Officer Keith Sexton of the midnight shift viewed the photos during a roll call briefing on the case and was able to positively identify the suspect as Michael Nickerson of Hyannis. Officers Perry and Sexton interviewed Nickerson at a home on Hiramar Rd. Nickerson was found to have the same distinctive clothing and sneakers and was also in possession of the wine coolers that were stolen.

Nickerson is considered to be a suspect in several other commercial break-ins in the area including the previous one at the My Salon & Spa. 
Ahhhh… winter time on Cape Cod. Is there anything quite like it? The salon you broke into doesn't have any cash laying around because they wised up since the last time you broke in? All is not lost, just grab the Bartles and Jaymes that the stylists were saving for a bachelorette party in the morning and get yourself a nice buzz, go out on the town, maybe even stab someone in the neck with a screwdriver if you have time.
P.S. Buckle up folks, it's still only November.
Facebook: The Real Cape
Twitter: Hippie - Insane Tony

More Articles From The Real Cape: