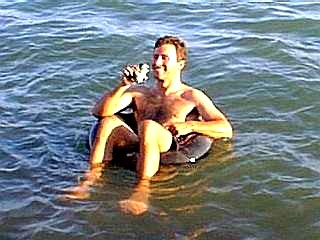 CCT – NANTUCKET, Mass. – 1969 – Hippies can walk Nantucket beaches barefooted this summer but they may have to wear sandals or shoes to eat.

The Board of Selectmen disclosed Wednesday it has recommended to the forthcoming annual town meeting three bylaws designed to discourage hippies from mixing and mingling on this sedate resort island off Cape Cod.

One recommendation would prohibit bare feet in a restaurant, drug store, public dining room or bar. The penalty would be a $25 fine.

The selectmen would also ban: Sleeping at night in a boat or on a float in Nantucket and Madaket harbors without a permit, and sleeping on beaches or on other certain public and private property between 8 p.m. and 8 a.m. without permission of the owner.
Well I certainly hope they've repealed these laws by now. I don't know about you but if I spent a weekend on Nantucket and didn't break every single one of them I would consider the trip a failure. I mean what true Cape Codder hasn't woken up buck naked on an inner tube floating around Nantucket Harbor with a $753 bar tab from the Chicken Box duct taped to their forehead? If you haven't then you are doing Nantucket wrong.
Facebook: The Real Cape
Twitter: Hippie - Insane Tony