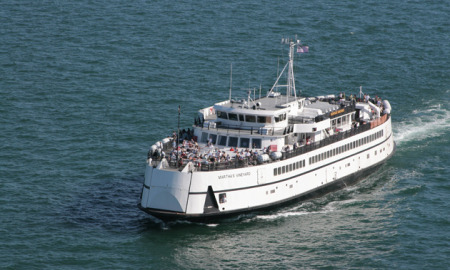 CapeCod.com – The Steamship Authority's raised rates will stay in place but the boatline's Martha's Vineyard representative says he will reach out to islanders who protested the rates.

Marc Hanover said he has learned a lesson over the past few weeks as an online petition posted by Oak Bluffs resident Todd Rebello garnered more than 2,800 signatures asking the boatline board to repeal its most recent rate hike.

"What I'm finding actually, is they're more upset about lack of communication with what's going on at the Steamship Authority than they are about the dollar, to be honest with you," he said.

He said he is scheduling a public meeting to take place in March at Martha's Vineyard Regional High School on the issue. The exact time and date have not yet been set, but he said he expected it to be March 10 or 11 and at 6 or 7 p.m.
Today we are going to play a little game called simple solutions to complex problems. Since the Steamship Authority powers that be seem to be genuinely shocked that a rate hike pissed off people that live on the Vineyard, so shocked in fact that they are having a meeting to discuss the shockiness, they obviously need a little help on this one.
I won't be able to make the meeting, so maybe someone could just read this for me. The solution to the problem of how to raise fares by $1 and generate more revenue without pissing off islanders is… ready?
Raise the rates $2 for tourists and keep them the same for residents.
*drops mic and walks away
Facebook: The Real Cape
Twitter: Hippie - Insane Tony