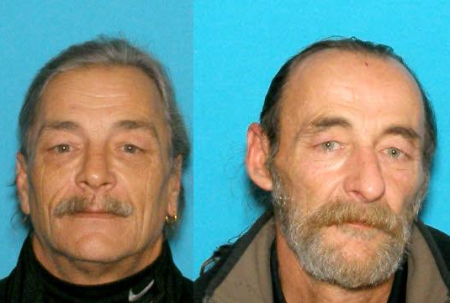 Falmouth Police Facebook – The Falmouth Police Department is seeking the location of the following subjects for their alleged involvement in the recent attempted abduction. The department has outstanding arrest warrants for Attempted Abduction, Enticing a Minor, and Conspiracy for both subjects. Do not approach this vehicle or these subjects. Please contact the police immediately.
People thought we were joking when we broke this story at 10 a.m. and already had it solved a full 6.5 hours before the police released the names and photos of the suspects. Here's an excerpt from that 10 a.m. post…
When people from Falmouth think two creepy dudes  with bandanas in a white van, they think Squirrel Brothers. These dudes have been creeping people out for years. Keep an eye out folks and don't approach them.
Sure enough, it was the Squirrels. You put the words "bandanas, abduction, and white van" together in a sentence in a police alert in Falmouth and you are talking about the Squirrel brothers 137% of the time.
No big deal, we just solved the case before anyone else even reported it. Do we pick up our Pulitzer locally, or do they mail it to us? There's a category for investigative reporting from a couch in boxer shorts right?
P.S. Shit, do we need to rent tuxedos for the Citizens of the Year Gala?
Facebook: The Real Cape
Twitter: Hippie - Insane Tony