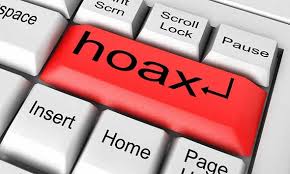 Capecodonline.com — A fraudulent email last week created a stir among some Mashpee students with the claim that the district was holding a full day of school Saturday after a snow-related cancellation.

The email, purportedly from Superintendent Brian Hyde, announced that school would be in session Jan. 4, one day after blizzard conditions forced a cancellation. Scott McGee, chairman of the Mashpee School Committee, said in an email that the note "looked legitimate and was signed by a person posing as the superintendent."

"It was definitely a hoax and there is no idea on who might have created and sent the email, or how many people received it," McGee wrote. He said there was no investigation into the matter, but that district personnel "had a good chuckle because of it."
Mashpee kids need to step up their game, has any school district ever made up a snow day on a Saturday in the history of life? If you want to create a fraudulent email hoax I'm pretty sure rule #1 is for it to be slightly believable. I don't know a ton about hoaxes but I do know that if the chairman of your school committee and the district personnel "had a good chuckle because of it" then you failed miserably.
Mashpee Faculty- 1  Students – 0
Time to step up your game kids.
Facebook: The Real Cape
Twitter: Hippie - Insane Tony