Chances are that if you have seen live music here on the cape in the last 10+ years, at some point you've seen Brian Sances ripping it up from Wellfleet to the 'Shpee and every hot spot in between. This multi-talented musician is one of the nicest guys out on the circuit. This past summer his band
The Brian Sances Band
opened for Kung Fu one of the up and coming bands on the national jam scene. Brian just released an EP with 5 originals called "Driving Home".
(click here to buy it)
Brian's former bands include local favorites such as From The Ground Up, Shotgun Bandits, and Tripl3crown. His influences range from blues to reggae to jam. Stevie Ray Vaughn, Jerry Garcia, Bob Marley and Trey Anastasio have all shaped Brian into the musician he is today. A constant figure in the capes deep rooted music scene, Brian will surely get you groovin'. So make it a point to catch him if you haven't already.
Keep up with him on Facebook and be sure to check out his website.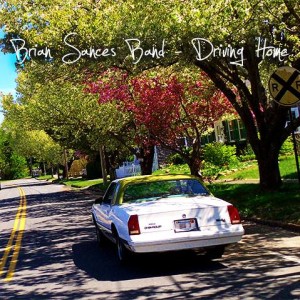 Follow Insane Tony on Twitter
Facebook: The Real Cape
Twitter: Hippie - Insane Tony