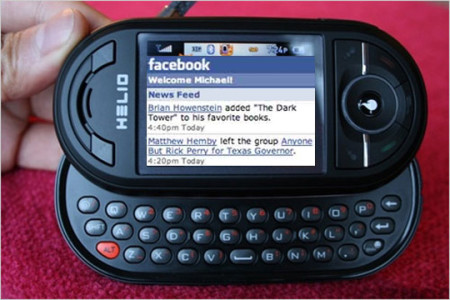 CapeCodOnline.com – A Provincetown man was arrested Friday morning in Hyannis on breaking-and-entering in the nighttime after he left a cellphone at the scene of a crime, according to the police.

Barnstable patrol officer Keith Sexton was dispatched at around 7 a.m. to Old Cape Cod Insurance at 296 Winter St. for a front-door alarm, according to Barnstable police Sgt. Thomas Toomey. Sexton saw a man jump down from the side of the building and run south toward Grove and Charles streets.

Sexton lost sight of the man and then returned to the scene to wait for a patrol officer with a police dog, Toomey said. As he waited, Sexton found the front door of the building open, went inside and determined that the man's point of entry and exit was a second-story window reached from the flat roof of an attached shed.

Sexton found the Verizon Motorola smartphone on the roof of the shed, Toomey said. The phone was logged into the Facebook account of Fray, he said. Sexton then determined that he knew Fray from previous encounters and Sexton also knew that Fray drove an Audi, Toomey said. The police then began looking for the Audi and found it parked at a house at 245 Winter St.
Welp, I'm pretty sure the forensics team can stay home for this investigation. No need to dust for fingerprints when the suspect leaves his phone at the scene with his Facebook open. The police probably don't need hair samples since they can probably identify him by the 18 selfies and 7 dick pics he sent to his shorty last week.
This takes genius Cape Cod criminal to an entirely new level. A dumb criminal accidentally leaves some unforeseen evidence behind, but it takes a real special rocket scientist to leave enough personal information behind that the cops could steal his identity if they wanted to. Not only do they know exactly who committed the crime but they know he likes Buzzfeed, Deadliest Catch, 2Pac4life and inspirational memes. They even know that yesterday he "got his swole on at the gym" at 2 and was "'chillin' wit his homies" around 7:15.
Here's a little advice for the genius Cape Cod criminals out there. Leave the phone behind next time, or at the very least log out of your social media apps will ya? I'm pretty sure even the police like a little bit of a challenge.
Facebook: The Real Cape
Twitter: Hippie - Insane Tony
More Articles From The Real Cape: