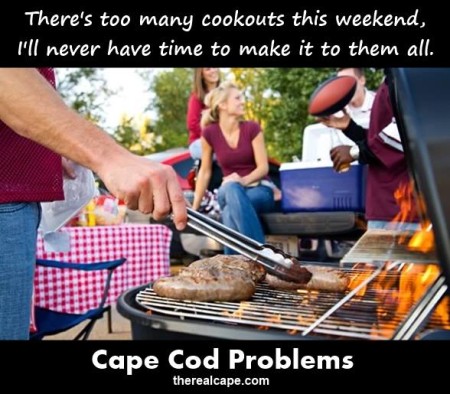 CapeCodTimes.com – A late Labor Day is not forcing a change in the Falmouth Public Schools' calendar for the 2015-16 school year.

The Falmouth School Committee voted unanimously Tuesday night to keep the first day of school on the Tuesday after Labor Day, which this year will be Sept. 8. That will push the last day of school to June 28, including five extra days built in for snow days.

The committee had been considering moving the start of school up a week to Aug. 31, which would have put the last day of school at June 22 at the latest. But the change would have required the consent of the Falmouth Educators' Association because the post-Labor Day start is stipulated in the teachers' contract.

The district put an online survey up on its Facebook page this past weekend to solicit parental feedback, and the responses were split nearly 50-50 between starting before or after Labor Day.
Parents were 50/50 on this? Blasphemy! Starting school before Labor Day may be the most un Cape Cod thing I've ever heard. I know that we can be partial to hyperbole on this site but I mean it this time, this is the worst idea in the history of Capekind.
What's next? Are we going to move the 4th of July to August? Maybe we should start putting hamburger meat in our stuffed quahogs instead of Linguica? How about we make people wear socks with flip flops? Who thinks of these atrocities? If you voted to make kids go back to school before Labor Day, you should have your Cape card taken away immediately because tradition and history mean nothing to you.
P.S. Just stop making up snow days, nobody actually does anything on those days in the spring anyway, even the teachers are completely mailing it in by then.
Facebook: The Real Cape
Twitter: Hippie - Insane Tony
More Articles From The Real Cape: