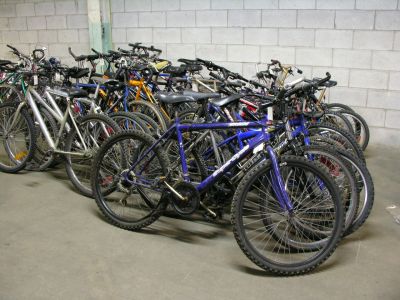 Capecodonline.com – Brewster police announced Monday that they will be making seized and surplus items available for online auction. According to Brewster Police Capt. Heath Eldredge, items seized during criminal investigations and unclaimed items will be available for bidding.

The auction items will be available at GovDeals.com. Money raised on the auction site will go to the Town of Brewster.

Later this week, Brewster police will post their first items including a lot of 31 bicycles and a 2003 Ford Taurus, according to the release.
Ha ha ha Brewster coming in hot! Going to the Brewster Police auction is like going to a yard sale at the poor peoples house down the street. You know, the ones where they are selling three VCR's, a stained up La-Z-Boy with no handle and an open box of #4 coffee filters.
When I think of police auctions I picture speed boats and sports cars, maybe some nice jewelry and a couple of fur coats. Meanwhile in Brewster you can bid on a domestic sedan, 23 Huffy's and 8 Schwinn's. Not the best place to score some luxury items on the cheap, but if you happen to be starting a paper route then the Brewster auction should be right up your alley.
Facebook: The Real Cape
Twitter: Hippie - Insane Tony
More Articles From The Real Cape: