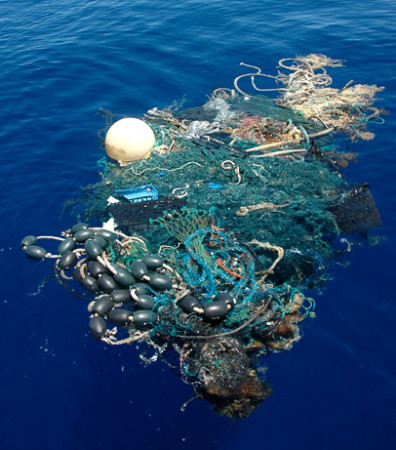 Wwlp.com – The Center for Coastal Studies in Provincetown, Mass. Says it has removed approximately ten tons of fishing gear and other debris from the ocean floor during its second "Outer Cape Derelict Gear Assessment and Retrieval Program."

Four commercial lobstering vessels from Provincetown took part in the March campaign. A spokeswoman for the center said the group has removed more than 320 wire lobster traps, a toilet, a stuffed doll, two anchors, and dozens of other items.

The recovered traps include 142 deemed intact. Most of those had identification tags and were claimed by their owners. Two dozen of them were transported to a holding facility where they will be auctioned off.
I first read this as "Outer Cape Derelict Retrieval Program" and I thought Arthur Bonzarelli and Insane Tony must be stuck in Wellfleet without a ride home or something. Turns out they meant they retrieved 10 tons of debris from the ocean floor. Ten tons!
Look, this is great and all, it's always nice to know someone is cleaning up our mess but ten tons? If they retrieved ten tons of crap from the ocean how much other shit is floating around out there? This seems to me like a band aid on the real problem. Maybe someone should look into why all this stuff is there in the first place and maybe upgrade the way that this gear is tethered to the boats in the first place?
The big question mark is the stuffed doll though. Is there some gruffy fisherman crying himself to sleep every night because his Dora the Explorer doll went overboard in a Gale? Poor bastard is probably kicking himself for not making her wear her survival suit at all times.
P.S. Should we start a Go Fund Me page to raise money for Diego so he can buy Dora back at the auction?
Facebook: The Real Cape
Twitter: Hippie - Insane Tony