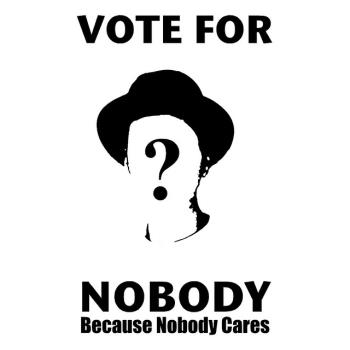 MVGazette.com – As town election season arrives on the Vineyard, the ballots are looking familiar and sparse. There are few contested races and in some towns there are blank spaces on the ballot.

The lack of candidates, which appears to be a fairly recent phenomenon, has some people pondering the state of civic engagement on the Island. For the second year in a row, at least three Island towns are facing an election season without a single contested race.

Ballots are set for Chilmark, Edgartown and West Tisbury without any candidates facing opposition — in fact, some positions are lacking any candidates at all.
I have mixed emotions about this. On the one hand this is a bummer right? Nobody cares enough to run for these positions even unopposed and guaranteed a victory?
On the other hand this is a huge opportunity. The system is ripe for takeover! This is a call to all of you normal, level headed, progressive people who enjoy life to get out there and run for something. Let's fill the local government with anti-fun police people and take back The Cape!
Let's look at the positive in this situation and use it to further the movement. You know what they say, when life hands you lemons, make lemon drop shots and get shitfaced!
Facebook: The Real Cape
Twitter: Hippie - Insane Tony