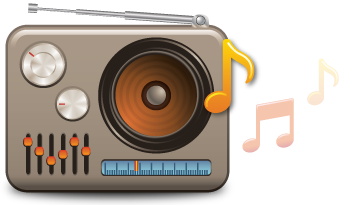 It was only a matter of time before I had to chime in on the Cape Cod jingle game. Now I know most people associate jingles with radio, but this is my list and I'm also including T.V.  I have had many sleepless nights since deciding to do do this top 5.  So with out further ado here we go.
5. The Pancake Man– This one takes me back to the good ol' days. I mean this shit makes me want to house a tall stack of chocolate chip pannycakes. I might even need a short stack of blueberry panny's also after hearing this gem again.
4. Zooquarium– I never made here till last year, and I am not upset at this at all. The jingle was the highlight of this joint. After hearing this jingle for so many years my expectations were pretty high, and they where crushed. So if you never made it you didn't miss much.
3. The Island Queen– This one makes me want a Dirty Banana more than Lorenzo Baker wanted bamboo. I mean they just crush the Steamship Authority in the boat jingle game. I am not even sure if the SSA has had an at bat in the jingle game. Also The SSA doesn't have "Fundraiser/Sunset Cruises"(a.k.a booze face cruises) so SSA you time to step up and give us a jingle.
2. Bobby Byrnes– This one has that old tyme feel. Makes me want to grab a scotch and sit and listen to some guy face on the baby grand. Then add in when bobby actually gets on the mic and tells you whats up at his pubs. Just his voice comforts and draws you in. The topper is the free birthday dinner. Boo-ya!
1. Thompsons Clam Bar– Not much to say here, the king of all kings.
Editor's note: I'm not going to bother to critique Tony's list. What am I supposed to say, that Zooquarium at #4 is insane? Of course it is, he's Insane Tony.
Facebook: The Real Cape
Twitter: Hippie - Insane Tony