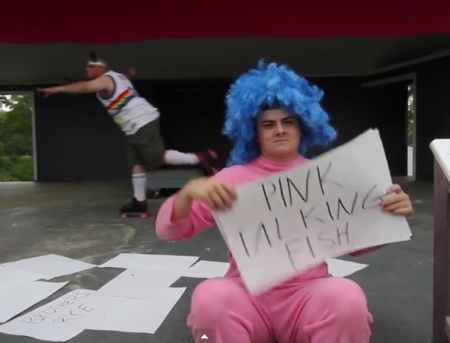 When Insane Tony and Ham Sandwich told us they wanted to go to the Fairgrounds to make a lineup video for The Real Cape Music Festival, we had no idea what to expect from it, except that it would be ridiculously awful. Well, they didn't disappoint. Besides leaving half of the acts out of the video, they also spelled the two headliners, Spiritual Rez and Zach Deputy's names wrong. Pretty much par for the course for these two. Enjoy…
In case you've been living under a rock,
The Festival
is Saturday August 2nd at The Cape Cod Fairgrounds and it's going to be a doozy. We've got 14 acts on two stages so the music never stops, live interactive art including graffiti artists, glass blowers, welders and even a henna tattoo artist. A bunch of really cool companies will have booths set up, there's plenty of food, beer and wine.
Pixy 103 will be on hand with Matty B handling MC duties and Dirty Water TV will be there shooting a TV episodes as well.
This is going to be an absolute can't miss party. Get your tickets soon because the pre sale tix are almost gone and the price is going up after this week. Kids under 12 are free, and yes you can bring chairs. The Fun Police are shaking in their boots folks, let's take back the Cape!
Please check out the festival website HERE
Keep up with the fest on the Facebook event page HERE
Follow the fest on Twitter HERE
Check out our insane VIP packages HERE
Facebook: The Real Cape
Twitter: Hippie - Insane Tony