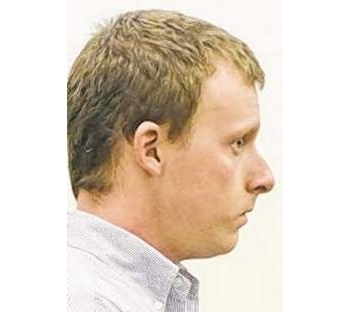 BARNSTABLE — A South Yarmouth man who allegedly robbed a convenience store on Old Town House Road on Nov. 4 returned two days later as a paying customer, according to court documents.

Matthew Robert Tierney, 22, of 46 Nautical Lane, was a regular customer at Town House News, according to witness statements.

When a man wearing blue jeans, a hooded blue sweatshirt, a black mask and gloves entered the store at about 11 p.m. and pointed a gun at the cashier she recognized his eyes and voice, according to court documents.

The man took $120 in cash and a pack of cigarettes, according to police.

Police found a silver and gray BB gun wrapped in a Cape Cod Regional Technical High School sweatshirt in a Dumpster near the store, according to the documents.

The man came into the store again Nov. 6 and the owner called police with a license plate number from the car he was in which they tracked down to Tierney, who lives nearby, according to the documents.

During questioning at Yarmouth police headquarters on Friday, Tierney admitted to robbing the store and said he was a heroin addict who needed help, according to the documents.
Another story of Cape crime at it's finest. I get it bro, you need your heroin and robbing a store seems like a legit way to make a little quick cash. I'm not here to judge, I'm here to give you some advice. If there is a store that you visit so frequently that the clerk can recognize you only by seeing your eyeballs and hearing your voice, maybe that's not the store to knock over with a bb gun?
How about you take a little road trip a mile down the street and hold up a place that has less than a 300% chance of recognizing you? But I'm not here to berate you, maybe you had your reasons for breaking the #1 rule in life of not shitting where you eat. Maybe you have an excuse for robbing the store you visit daily, but dude, there is just no excuse for coming back two days later for a pack of smokes and whistling Dixie like nothing ever happened.
You are like the guy who gets kicked out of a bar and then takes off his sweatshirt and hat and tries to nonchalantly walk in the back door like nothing happen. Ah yeah we know who you are bro, take a hike.
P.S. While I'm sure it is a great career you may want to think about changing it up because you suck at being a heroin addicted robber.
Facebook: The Real Cape
Twitter: Hippie - Insane Tony