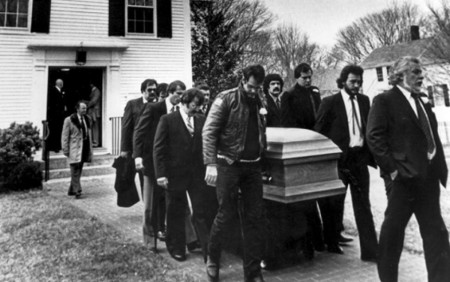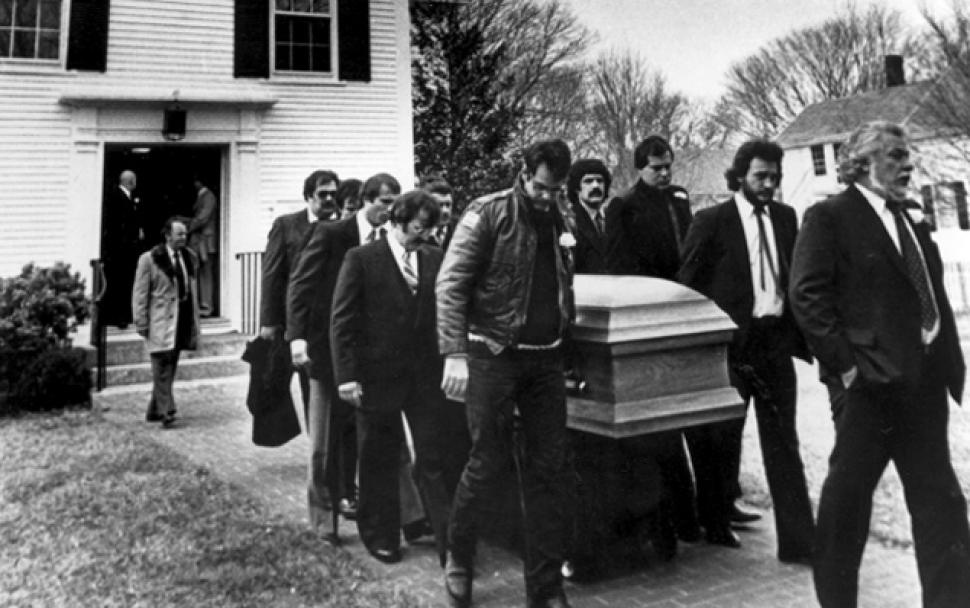 CCT – On this day in 1982, funeral services were held on Martha's Vineyard for actor and comedian John Belushi, dead at 33 from a cocaine and heroin overdose four days earlier in Los Angeles.

"We can hear the call of his solitary warning: Wise up!", the Rev. Ilia Katre of Boston's Holy Trinity Church told the 200 mourners who gathered in West Tisbury for a 45-minute requiem service, citing a trademark Belushi phrase, as reported by the Associated Press.

Vineyarder James Taylor sang "That Lonesome Road"  and Belushi's close friend and colleague Dan Aykroyd drove a  Harley Davidson to Abel's Hill Cemetery in Chilmark, where Belushi was laid to rest under a light snowfall.
One word. Genius.

Watch John Belushi – With A Little Help From My Friend in Comedy  |  View More Free Videos Online at Veoh.com
Facebook: The Real Cape
Twitter: Hippie - Insane Tony

More Articles From The Real Cape: