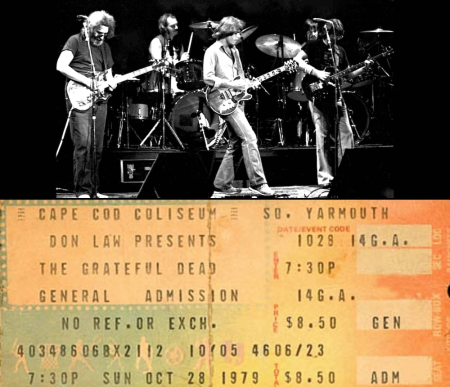 RollingStone – On October 27th, 1979, the Grateful Dead pulled up to the third stop on their fall tour that year — the Cape Cod Coliseum in South Yarmouth, Massachusetts — for the first of two concerts there. It was not an auspicious setting. The venue was a long, drab box of steel and cement that typically hosted minor-league hockey games and World Wrestling Federation matches.

But that night, the Dead – guitarists Jerry Garcia and Bob Weir, bassist Phil Lesh, drummers Bill Kreutzmann and Mickey Hart and keyboard player Brent Mydland, the latter in only his sixth month with the band – played one of their best shows of that road era. "They are on fire," the group's archivist David Lemieux tells Rolling Stone. "There was always something about the Dead in New England – they were pretty darn spectacular. But some of the jams in this one are incredible." That gig is, Lemieux notes, "one of the most requested shows we have in the vault."

It will finally come out on September 18th as part of the largest box of live Dead ever officially released: Thirty Trips Around the Sun, a 50th anniversary monument of 80 CDs with 30 complete, previously unissued shows, one from each year of the Dead's touring life.
I don't know about you but I just had to change my underwear. The Grateful Dead on Cape Cod and they were "on fire"? How insanely sad is it that in 36 years Cape Cod has gone from hosting the Dead to shutting down Sunday night music at The Landfall? What have we become? We've gone from Jerry ripping the guitar to a bunch of geriatrics ripping farts in such a short time. Cape Cod has made itself almost as irrelevant in 2015 as releasing a CD box set in 2015. (Seriously though Grateful Dead, an 80 disc box set will increase our CD collections by, well, about 80 CD's)
But what can we do you ask? How can we return Cape Cod to its former glory? What possible way is there to defeat the Fun Police and take back Cape Cod? It's pretty simple really. Support the people that are still bringing this kind of stuff to the Cape. It just so happens that I've have heard through the grapevine about some big festival that promises to be the biggest show on the Cape since the Dead in '79. Not sure who is behind it, but it sounds pretty awesome. You can show your support by buying a ticket right now! CLICK HERE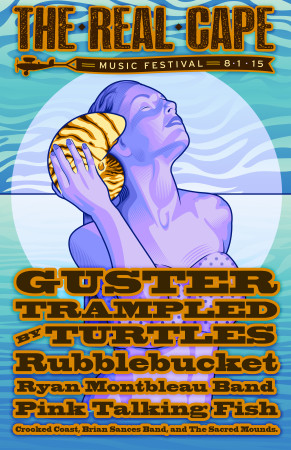 CLICK HERE TO VISIT THE FESTIVAL WEBSITE
Facebook: The Real Cape
Twitter: Hippie - Insane Tony
More Articles From The Real Cape: