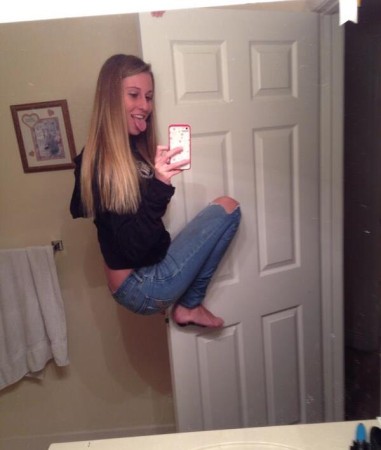 CapeCodOnline.com – A Worcester man was arraigned Thursday in Barnstable District Court on multiple charges after he allegedly threatened to cut a woman's face after she took a picture of herself with her phone during dinner.

David Foley, 35, was charged with assault with a knife, assault and battery and threatening to commit murder stemming from an alleged argument with the woman Wednesday night at the British Beer Company in Sandwich.

Foley and the woman were having dinner when she took a photo of herself with her phone, to which Foley allegedly said, "I have never met someone who is so into themselves," according to the police report.

The conversation escalated and Foley grabbed the woman's steak knife off her plate and threatened to cut her face with it, according to the report. The woman told police Foley also threatened to kill her.
Before police arrived, Foley left the restaurant, pushing the woman on his way out, according to the report.

Police found Foley at the Sandwich Motor Lodge, where he had been staying, and he was arrested.
Foley was taken to the Sandwich Police Department, where he slammed his head against the wall before being placed in his cell, according to the report.

Police later learned there was a warrant out for Foley's arrest in Boston on charges of felony assault, lewdness, threats, disturbing the peace and resisting arrest, according to the report.
A pretrial hearing is scheduled for April 3.
Jesus was there a full moon last night or what? First we hear about machete castrations and now we have a stabbing threat over a selfie? Although I am in agreement that there is no need for selfies at the BBC when you are on a date, I also think threatening to cut her face with a steak knife might be a slight over reaction, but that's just me.
On the flip side, if you are on a date with a guy with arrest warrants from Worcester who is staying at a Motor Lodge and slams his head into walls you may want to walk on eggshells a little. Come to think of it I may want to walk on eggshells here…
Now I'm thinking a face stabbing was totally warranted in this situation. What kind of monster takes selfies on a date? FREE DAVID FOLEY! FREE DAVID FOLEY!
P.S. Thanks to Frank Jones for guest writing this post, Frank is from somewhere far away from here.
thanks to Amy from Cape Cod Mommies for the tip
Facebook: The Real Cape
Twitter: Hippie - Insane Tony